LARNAKA LAND OF TOMORROW: Press Conference
Petrolina Group, Foster + Partners, and UDS Architects as local architects, in cooperation with Delfi Partners & Co have collaborated on the Larnaka Land of Tomorrow project, which aims to transform the northern coastal front of Larnaka into a sustainable and vibrant community.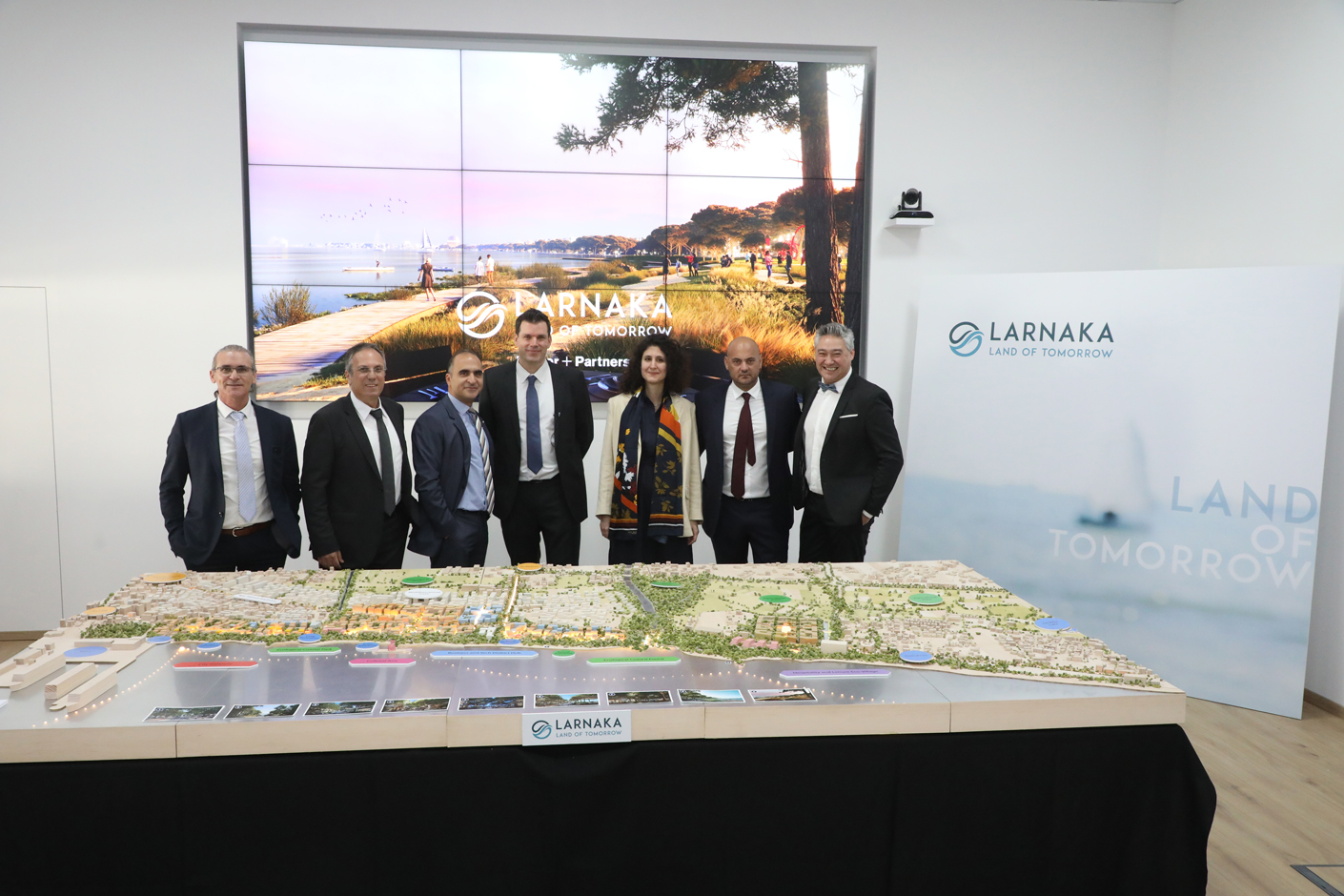 The project was presented at Petrolina's headquarters, and local officials and media representatives attended. Petrolina's Executive Chairman and CEO expressed their hopes for the project, while Larnaka's mayor and the Deputy Minister of Tourism praised the project's adherence to sustainable development.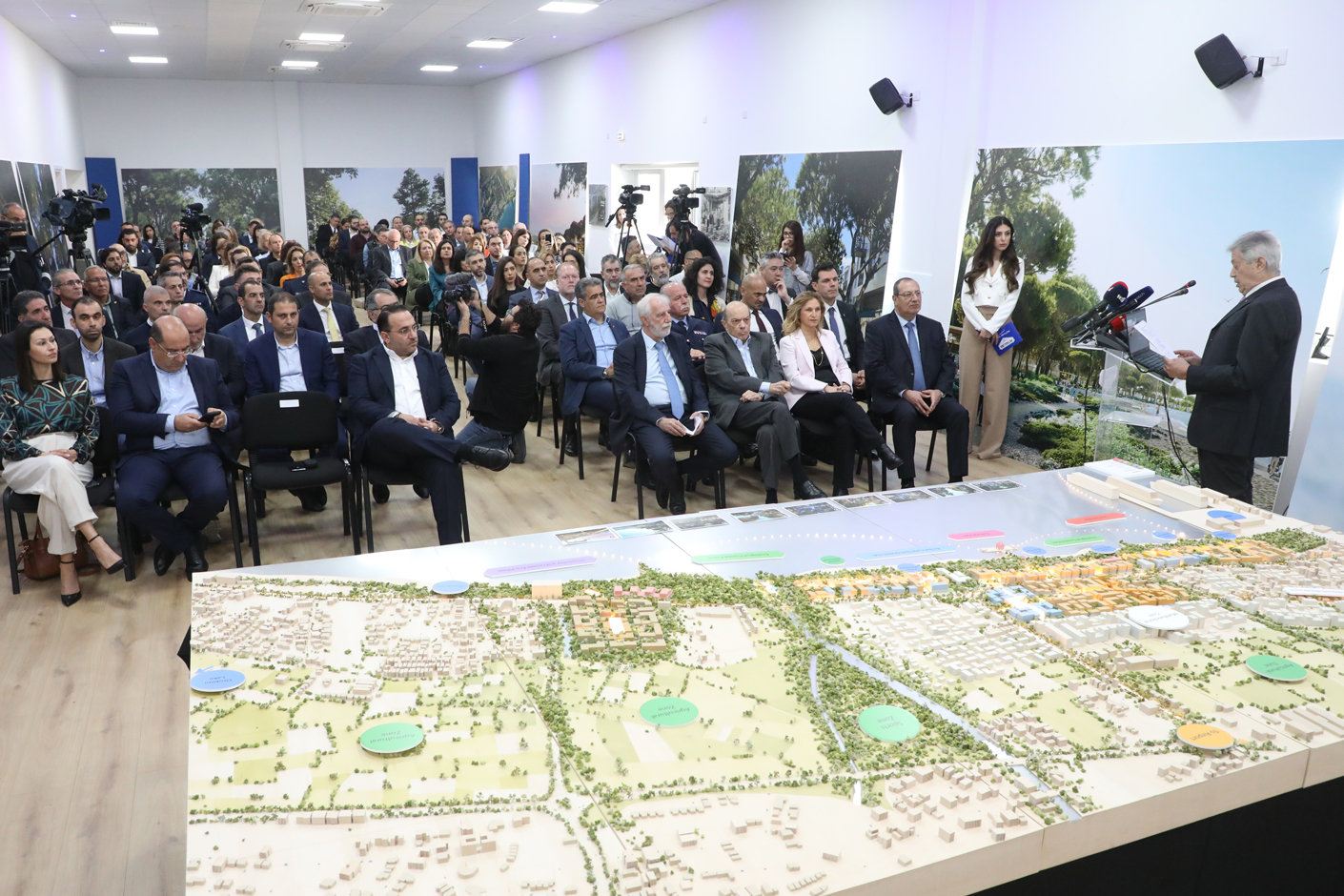 The project's main inspiration is Larnaka's rich history and elements, and the goal is to create a sustainable mixed-use seaside development that will serve as a catalyst for further rejuvenation of the city and the wider area. The project will prioritize  environmentally conscious and ecological design, green and open spaces, contemporary infrastructure, and integration with neighbouring regions.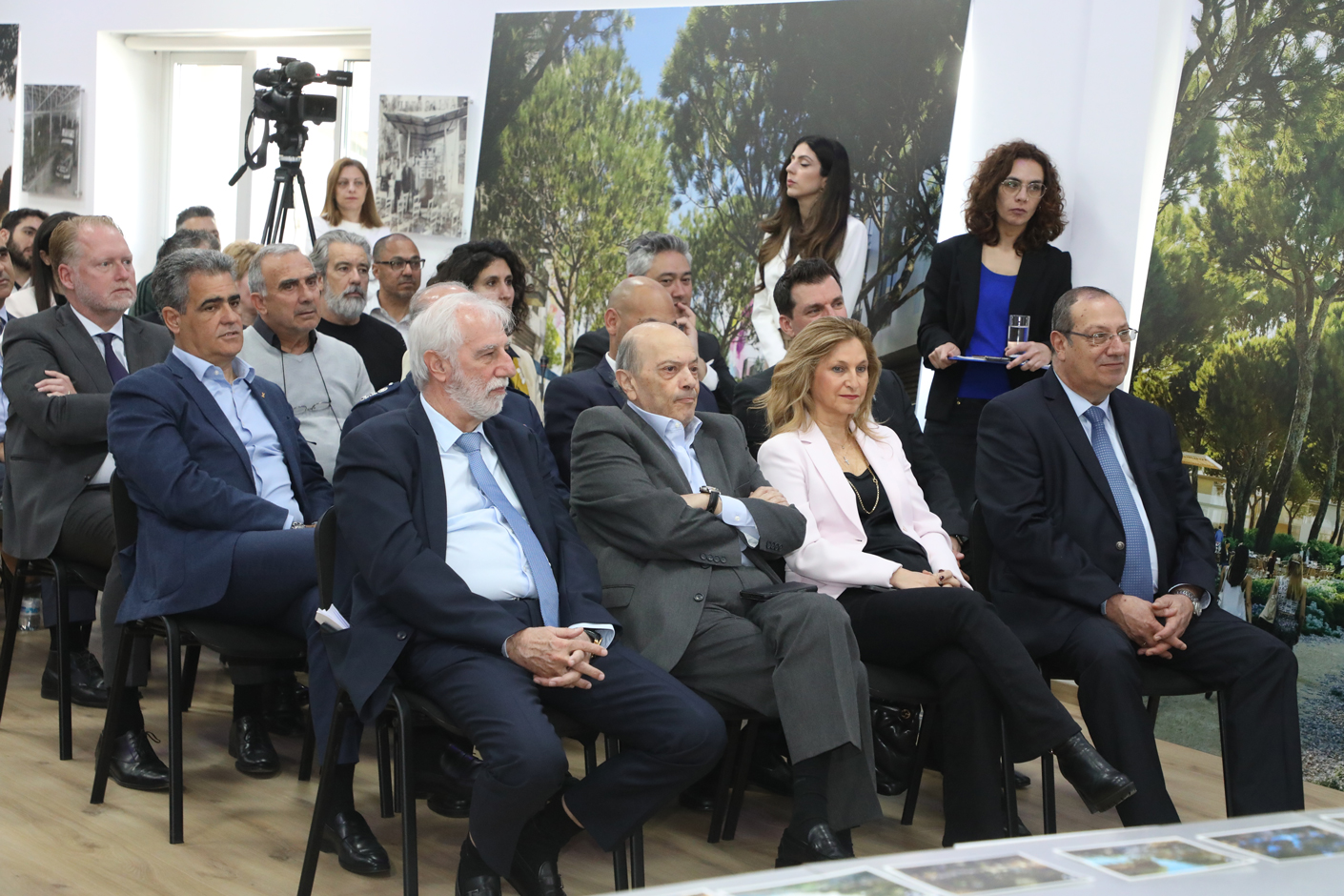 The implementation of this vision and the architectural approach of the project was achieved with the cooperation of Foster + Partners, UDS Architects and coordination with Delfi Partners & Co.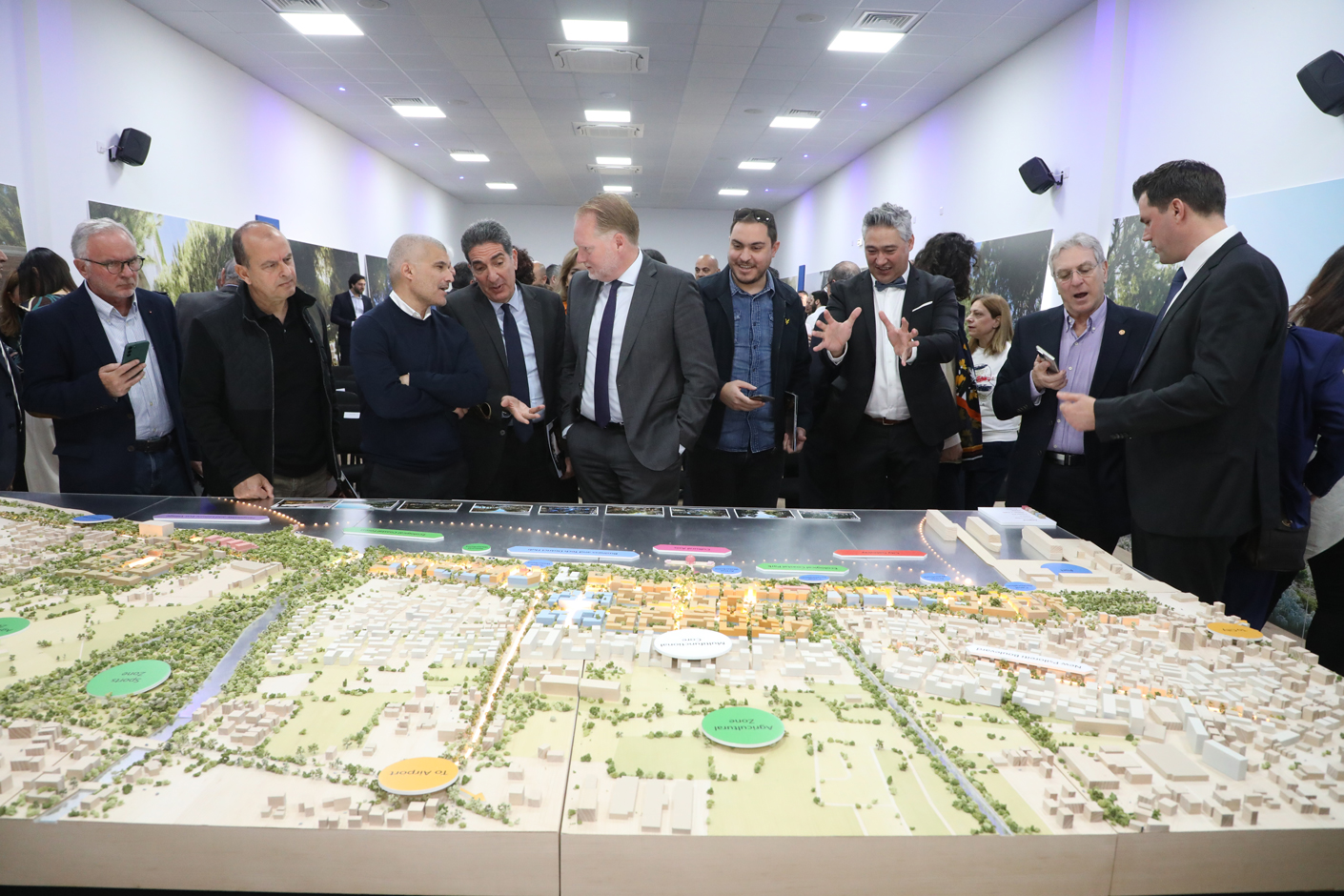 The vision of Petrolina Group is about the conversion of the north part of the beachfront, to a beautiful extension of the city with respect to Larnaka City's heritage.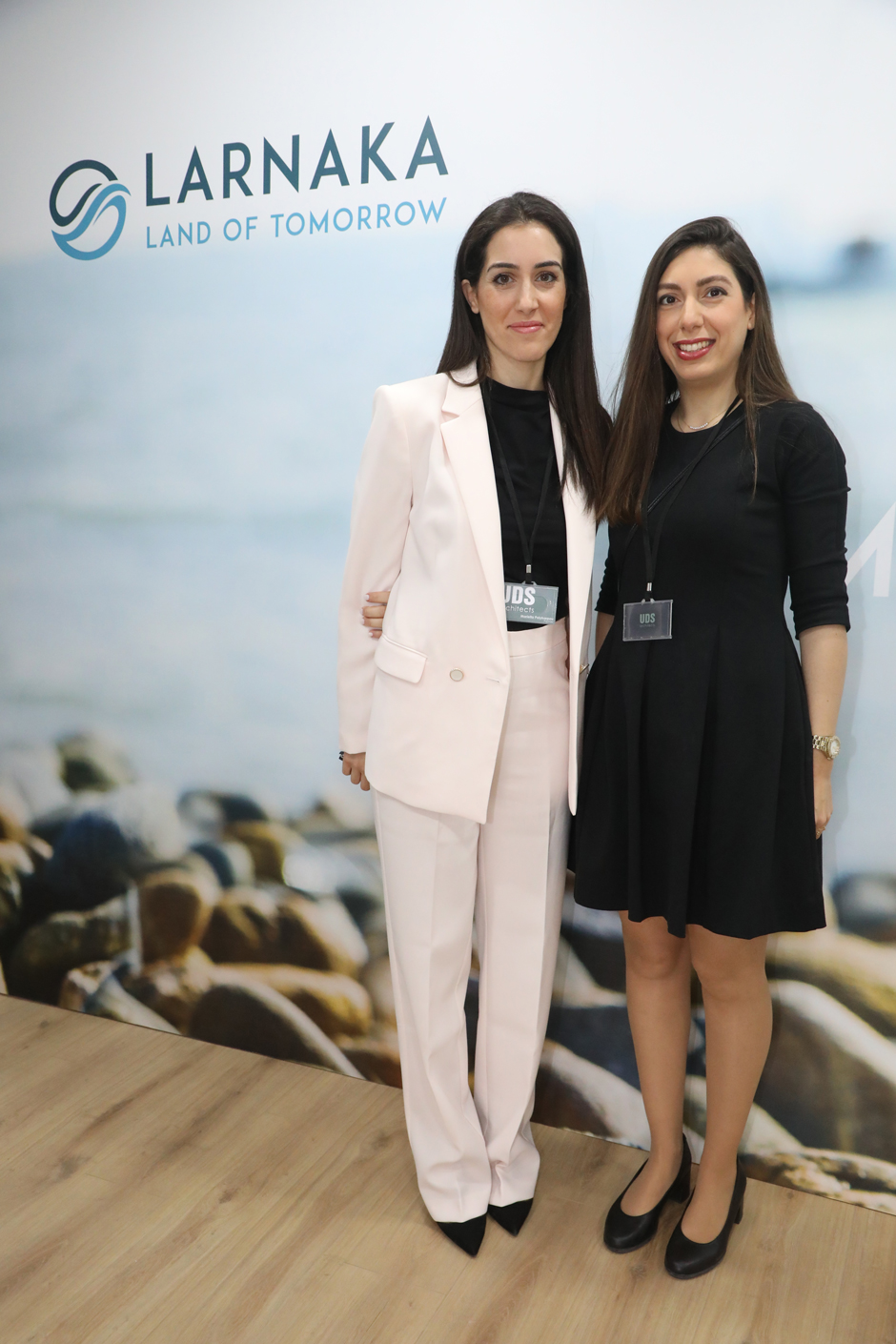 Land of Tomorrow is situated in an area of significant geographical importance and is aimed at revitalizing Larnaka's coastline, which connects the city centre and Larnaka International Airport with prime coastal tourist areas.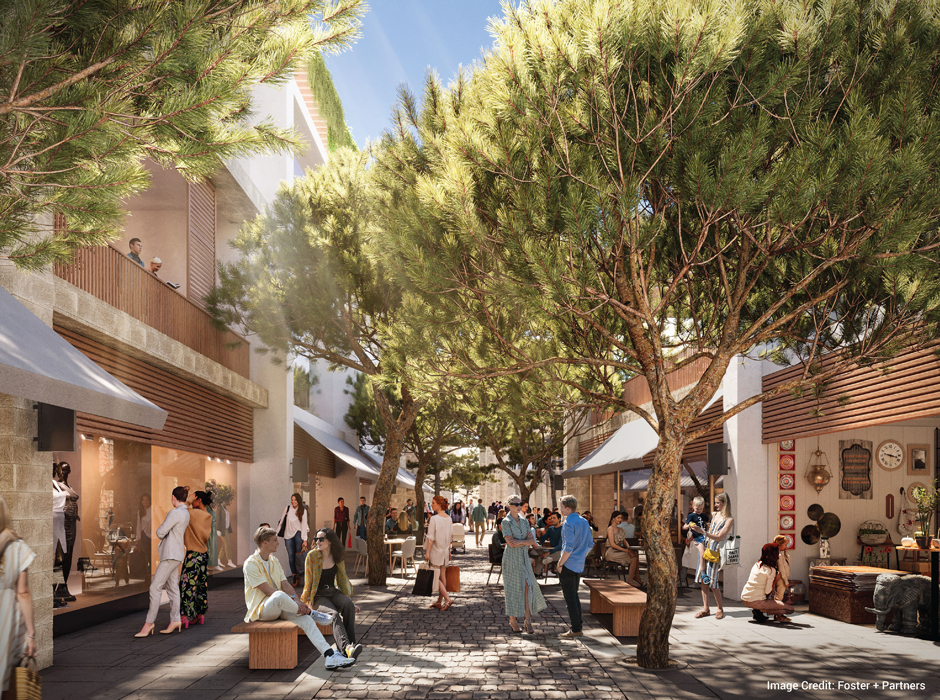 It is in close proximity to the highly anticipated new marina and the island's main highway, as well as all of the island's cities, including Nicosia and Limassol, and the famous coastal resort of Ayia Napa is just a short drive away.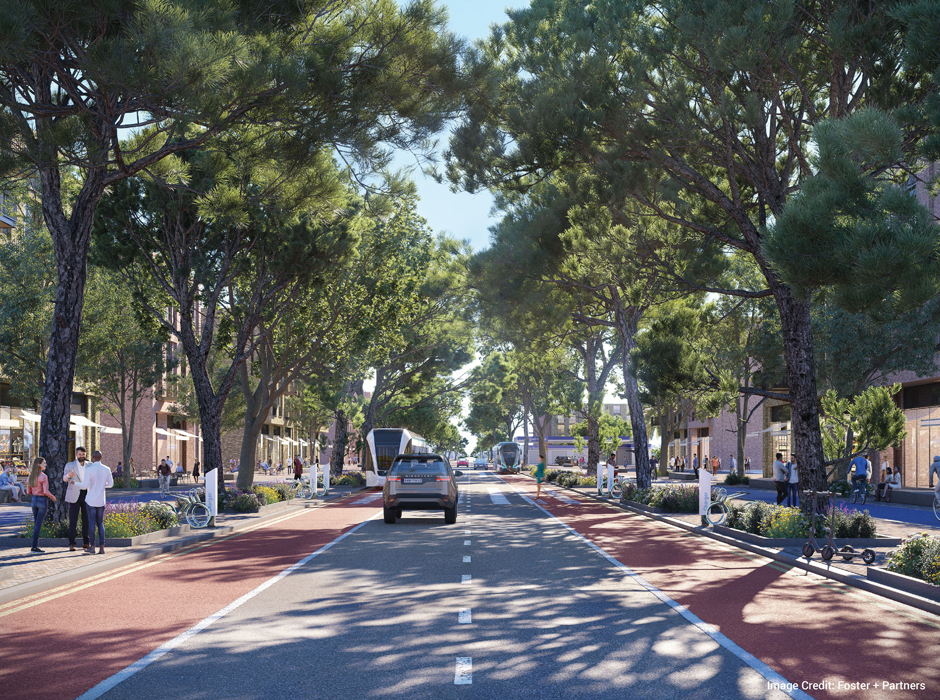 The development is expected to become a major point of interest in the area, positively impacting the future of the Larnaka district, and further enhancing Cyprus' reputation as a prominent investment hub.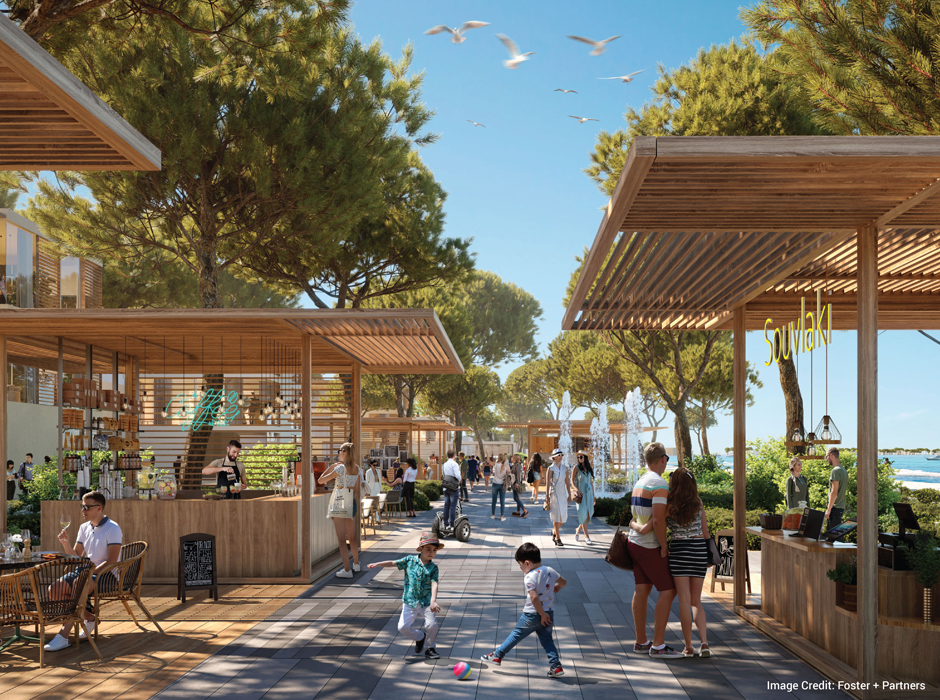 The Land of Tomorrow is a new community that aims to be a model for sustainable living. The project will focus on ecological conservation of the beachfront and natural waterways and follow the principles of the Blue Economy, which prioritize sustainable use of ocean resources for economic growth while preserving the health of the coastal ecosystem.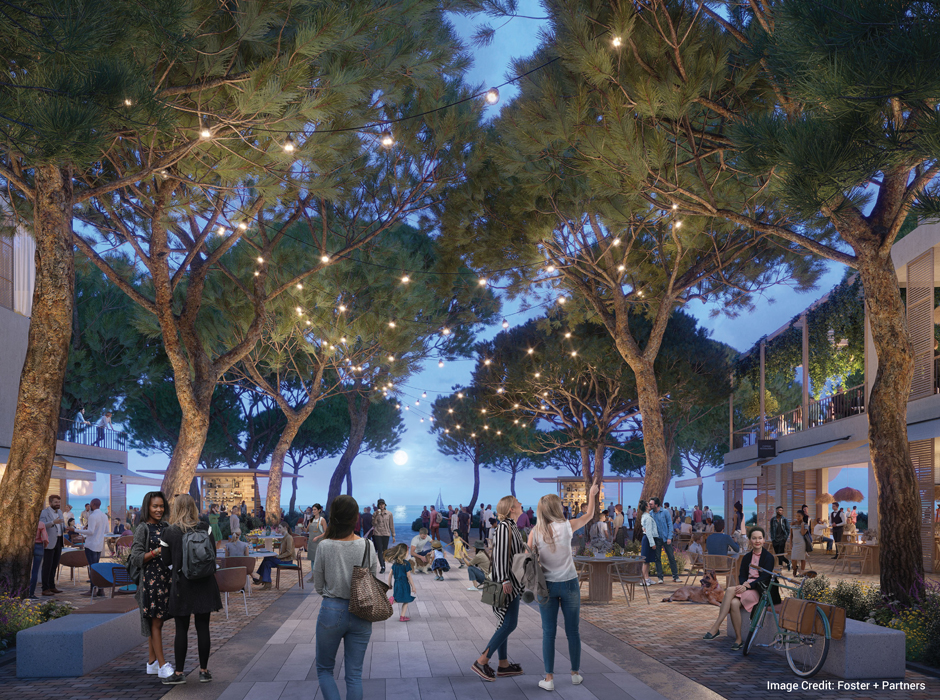 The development will feature a vibrant streetscape, green spaces, and vernacular architecture. It aims to revitalize Larnaka and attract new residents and  businesses, while also positively impacting the environment and Cyprus's economy.
 
Follow the links to read more:
Foster + Partners designs Cyprus seafront masterplan - Global Construction Review
Έργο εκατομμυρίων στη Λάρνακα στα «Διυλιστήρια» - Δεν ακολουθούν μοντέλο ουρανοξυστών | Economy Today (sigmalive.com)
Το όραμα για το Land of Tomorrow | NOMISMA
"Larnaka Land of Tomorrow" to benefit coastal town's generations to come | in-cyprus.com (philenews.com)
Foster + Partners designs seafront masterplan for Larnaca (fosterandpartners.com)
Foster + Partners reveals plan for Larnaca seafront (dezeen.com)