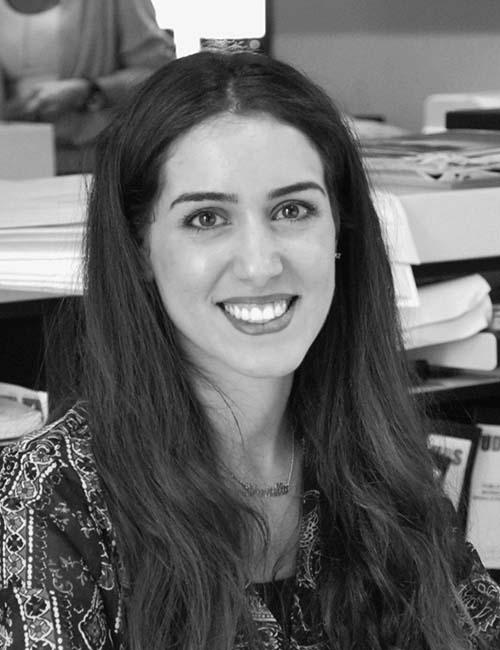 Mariella Polykarpou
Bioclimatic Design Coordinator
BA (Hons) Architecture, Master of Architecture (MSA) 3 years of experience, joined the firm in 2013.
Mariella is an architect engineer, with 3 years of experience in the Concept, Schematic and Design Development in commercial and residential projects. Excellent knowledge of BIM systems, CAD programs and NearZero Buildings European legislation.
She is UDS NearZero Energy architecture specialist.
Mariella has been with UDS Architects since 2013, after being part of the practice through our RIBA internship program. Since, she has been the design or project architect on a range of different mixed-use, residential and office projects. Her responsibilities range from master planning and concept design to schematic and construction details and implementation. Some of the standout projects she has worked on include Venus Rock, Limassol Del Mar, Aura High Rise, Green Valley and Cap St George Hotel. Mariella is also on the office's Energy Efficiency, Sustainable Development and Alternative/New Building Technologies committee in the office. She has a BA and a master's in architecture and loves travel, discovering new cultures and places, road trips, walking and nature trails.